Lifeline Skin Care
1 results
Science
Lifeline merges the latest discoveries in stem cell biology, nanotechnology and skin cream technology to create the highest quality, scientifically-tested and most effective anti-aging products. Lifeline products deliver, to your skin, the message for it to regenerate itself. Human non-embryonic stem cells, fibroblast and epidermal growth factors, as well as proteins that stimulate collagen production, are extracted and applied to Lifeline skin care.

Solutions
Keep your skin looking bright, firm and beautiful even when you're on the road, or in the air, with the Lifeline Skin Care Deluxe Mini Collection Kit. It's just the right size for travelers or those always on the go.

For those seeking a daily anti-aging boost for their skin, Lifeline Skin Care Daily Defense Complex is the solution. It is a lightweight formulation that combines the power of DNA repair enzymes, with bioactive growth factors, to target and reverse cell dysfunction, while protecting skin from the onslaught of daily stressors.

Background
Elena Revazova, M.D., Ph.D., founder of Lifeline's parent company, International Stem Cell Corporation (ISCO), was a world-renowned Russian scientist when she lost her daughter to diabetes. Determined, Dr. Revazova emigrated to the United States where, as a volunteer research scientist, she dedicated all her time to finding a cure for diabetes. In the process, she discovered a new class of stem cells that promised to change health care -- and skin care. The company she founded is the only source for groundbreaking stem cell skin creams.

Today, Dr. Revazova holds 57 patents, including the patent on the process of creating human stem cell extracts from unfertilized eggs, rather than embryos. ISCO is also the only company dedicated to maintaining a pro-life position with stem cell research and regenerative therapies. No embryos are destroyed in ISCO's stem cell research.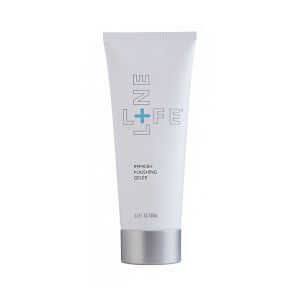 Lifeline Skin Care Refresh Polishing Gelée
Select Your Own Gift When You Spend $120!
Choose from a selection of gifts in the cart when you spend over $120. Offer can be used with all other offers.
SHOP NOW