Science
mesoestetic is committed to the development and improvement of facial, sun and body treatments, including continued research of the newest concepts in advanced ingredients and delivery systems. This combination of leading-edge technology, along with the proven experience of its researchers and chemists, place mesoestetic products at the forefront of corrective medical skin care.

Solutions
mesoestetic Cosmelan 2 Maintenance Depigmentation Cream is a great solution for hyperpigmentation or dark spots on the skin. With ingredients to greatly reduce these spots and prevent future spots from surfacing, it's no wonder customers are satisfied with their results.
Customer comment: "I have tried many different products for my skin pigmentation and Cosmelan 2 is the only one of them that actually worked!" -Nina

mesoestetic also offers Hydra-vital Factor K, a light, soothing cream with antioxidants and amino acids to nourish and protect skin's appearance and health.
Customer comment: "My hyperpigmentation is lightened and my skin is healed. Faster than using a lightening cream!" -anonymous


Background
mesoestetic pharmaceutical laboratories, headquartered in Barcelona, Spain, is one of the most inspired and technologically-advanced medical skin care companies in the world, leading the industry in innovation for almost two decades.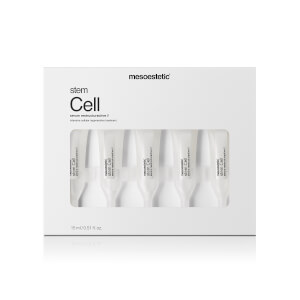 Mesoestetic Stem Cell Serum Restructurative Treatment