Science
NuCelle products feature the Mandelic Marine Complex, which combines mandelic acid with anti-inflammatory marine extracts. Mandelic acid is a powerful, yet gentle AHA, that can be tolerated by sensitive skin because of its slow and even penetration. It promotes exfoliation and has natural anti-bacterial properties.

Solutions
Cleaning skin is an important step in any skin care routine. However, many cleansers can overdry and irritate. NuCelle Mandelic Cleanser is formulated without harsh soaps, oils or sulfates to leave skin toned and hydrated from the start.

-Customer comment: "It really DOES work. In two weeks, my skin cleared up and looked so much better"

Give your face a mini spa treatment, filled with papaya, algae extracts and walnut shell powder. NuCelle Papaya Skin Exfoliator cleans and exfoliates to reveal brighter, smoother skin. It's even gentle enough for those who suffer from eczema or hyperpigmentation.

-Customer comment: "I use it everyday and after about 2 weeks have stopped breaking out!"

Background
Dr. Mark Taylor, a world-renowned dermatologist, first introduced mandelic acid to the NuCelle team in late 1996. During the course of his clinical trials, Taylor discovered he was able to use the mandelic acid safely on pigmented and sensitive skin.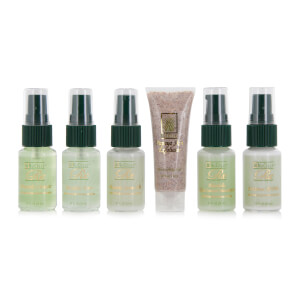 NuCelle Mandelic Travel System SPF 30 w/ Scrub - Oily