The Sign Tribe is an innovative beauty company that focuses its product development on the real needs of people and translates them into innovative statement products.
The Sign Tribe's REMOVE and CHILL is an innovative Nail Polish Remover Cream, which combines care, efficiency and an especially pleasant, fresh scent for the first time ever! The idea stems from a very clear need resulting from a somewhat trivial but still irritating problem: many people feel limited in their passion for nail polish because of the pesky smell of nail polish remover. REMOVE and CHILL is here to solve the problem and allows nail polish removal at any time and place – without an unpleasant smell and with an extra-portion of care! Chipped and brittle nails are so yesterday! Unlike conventional nail polish remover, Thanks to its special oil complex enriched with macadamia, almond, argan and sesame oil, vitamin E and premium waxes, the light cream formula is especially rich in care and pampers the cuticles as well as the nails. Use REMOVE and CHILL on any regular nail polish. (Doesn't work on shellac or gel nails).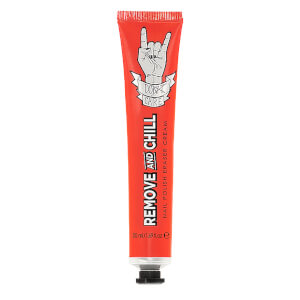 The Sign Tribe Remove and Chill Nail Polish Eraser Cream 50ml
Beauty Favorites Sale: 25% off with code FAVES
Use code FAVES at cart to enjoy 25% off most items. Offer is only for a limited time.
SHOP NOW